A backbone to ensure a robust and scalable software application is THIRD PARTY TESTING SERVICES.
As in a Software Development Life Cycle (SDLC), third party software testing plays a pivotal role in order to churn out a ready-to-go solution. It is an independent and vital branch of the entire SDLC, where in it is done with varied tools and techniques by third party vendors, who have qualified and skilled testing teams. Certifications from third parties give confidence to the customers regarding the reliability and security of the software.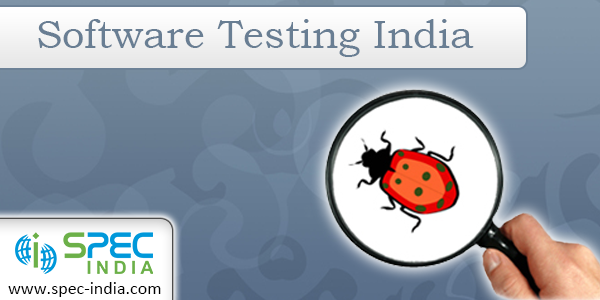 Organizations are looking forward to a separate testing entity to test the software rationally and without any preconceived notions. Looking to such a need, today, there has been increasing evolvement of third party testing service providers, who take up the load of testing the entire project on their shoulders with the requisite tools and technologies, thereby reducing the pressure on the heads of the developers and in-house testers. The main motto of such testing centres is to ensure a quality rich software application with minimal anomalies.
Why Third party testing?
Since the testers are a different unit, they are completely independent and objective, leading to an unbiased and logical testing.
Many customized and standardized tests are performed by the testers which are sometimes over looked by the internal teams.
Minimal cost for the client as the entire testing infrastructure is available readily with the testing team.
With testing becoming a responsibility of a third party, the developers and designers get independent space and time to focus on their own processes.
Assured and reliable quality of the software
Early detection and elimination of defects before it is handed over the customer.
Independent check on individual units while testing
Minimizes the errors, hence less rework and helps in cutting cost.
Enhanced software quality
Saving on time and energy
The process
The third party testing process importantly consists of the following phases:
Requirements study & analysis
Setting up test plan & schedules
Putting up the test scenario and test cases
Once approved by the client, test executions, test results and report generation
Test completion, analysis and dashboard report generation
Some well known testing tools for third party testing
| | |
| --- | --- |
| Selenium | It is a portable automated software testing tool, which supports multiple browsers and OS. It is a well structured framework, quite easy and fast and is automated. Since it is a open source testing tool, it is cost effective. |
| Quick Test Pro | It is an exhaustive, functional and regression test software. Its primary focus is to test the UI functionality and the database. It is a hybrid framework suitable to test desktop, web and mobile applications. |
| HP load runner | It is a performance and automated testing tool for load testing. It simulates virtual users to conduct dependable tests. It is compatible with clouds. |
We at SPEC INDIA, offer a bouquet of various technologies and services under one roof. Testing, as a third party service, has been our forte since years and we have successfully carved a place for ourselves in the software testing domain. Our experience and expertise put together form an umbrella of tools and technologies to serve as a perfect independent testing partner.
Need you require any assistance for third party testing, please feel free to write to lead@spec-india.com for further details.